A sampling of consulting projects, events, programs, and campaigns I've created/led in the U.S. and internationally
PRESIDENT OBAMA'S CONNECTED INITIATIVE + PREZI
SAN FRANCISCO + WASHINGTON D.C.
- Closed a $100MM commitment by Prezi with the White House and U.S. Department of Education, joining President Obama's ConnectED initiative. Prezi's commitment impacted U.S. public high schools in 48 states, and increased presentation software access to 425,000 students and teachers.
- Created Prezi Microsite while managing an integrated team of designers and engineers
- Secured two company mentions during televised Presidential speeches
- Ongoing project also included social media content, speaking engagements, White House meetings, and dispersing software
You can read more about the initiative here: Venture Beat, New York Times, and Techcrunch
Q DESIGNS NY - BRAND CONSULTING
NEW YORK CITY
- Created and executed a social media growth and engagement strategy for Q Design's first product: the QBracelet, a statement piece that also charges your iPhone.
- In less than 90 days, doubled both Instagram + Pinterest followers, and saw a 6,685.2% increase in Pinterest engagement
- Art directed and took product photographs for use in social media and digital ads
REDKIX - CONTENT + PRODUCT LAUNCH
SAN FRANCISCO + TEL AVIV
- Launched the open beta of Redkix to the public, bringing in thousands of new leads, and featured on Product Hunt
- Collaborated with, and advised CEO and other executive leaders to determine brand narrative, messaging, and go-to-market strategy + execution
- Lead all content strategy + execution across all channels
- Lead all brand partnerships + community building efforts
- Collaborated on all copywriting + copy editing for redkix.com website
- Hired and managed a remote team of contract writers + designers
- Created the Redkix Style + Voice Guidelines for all employees + contractors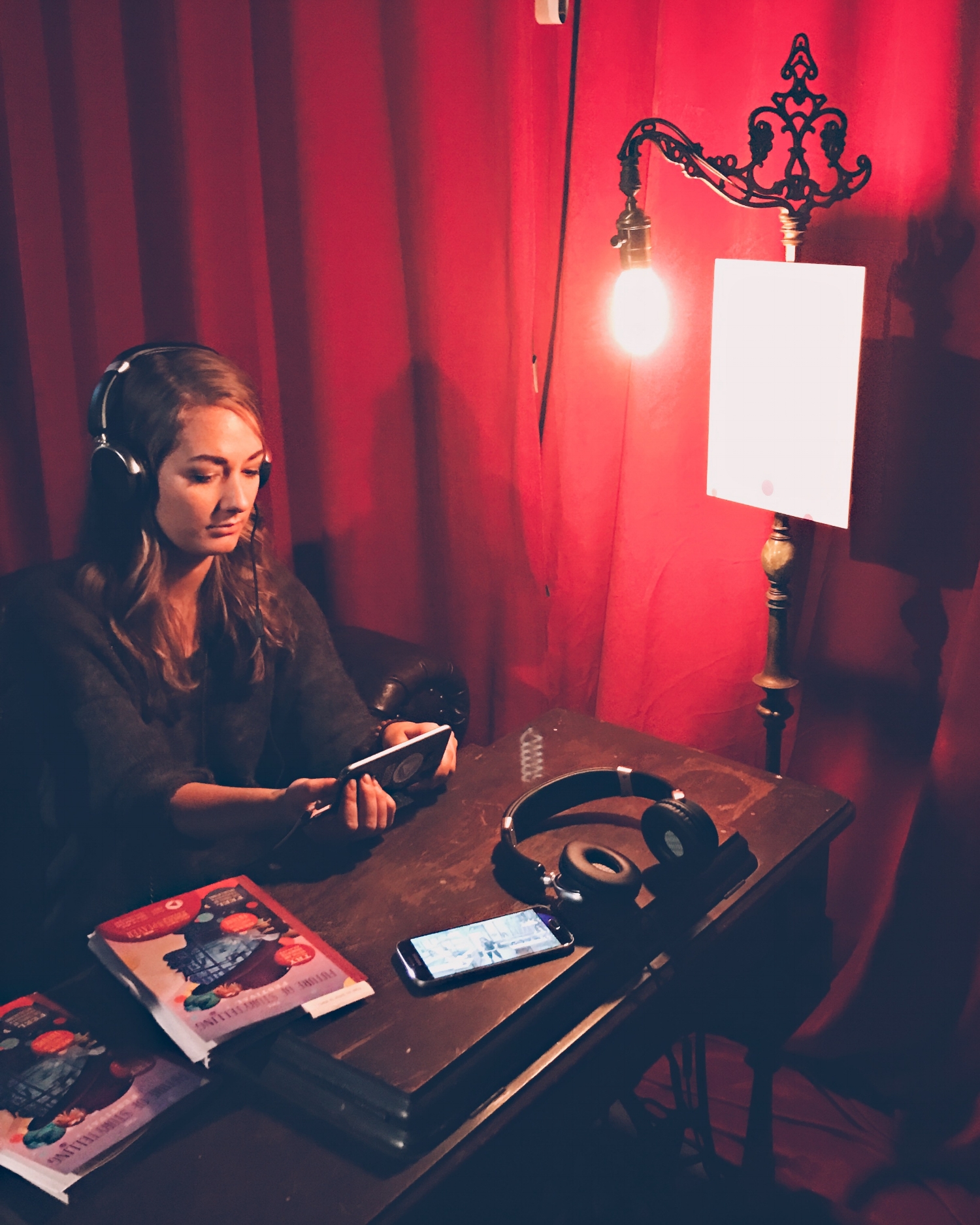 FUTURE OF STORYTELLING SUMMIT + FESTIVAL
NEW YORK CITY
- Created and executed a social media growth and engagement strategy for the Future of Storytelling branded events, which focus heavily on emerging VR/AR/MR technologies
- Increased FB post engagement by 336% and Instagram followers by 35% within one month
- Increased Twitter mentions by 547%, and company profile visits by 124% within one month
- Showcased and built social conversations around the invite-only Future of Storytelling Summit, as well as the inaugural Future of Storytelling Festival (open to the public)
- Collaborated with social teams from HTC Vive, Eyefluence, Meta, Time Warner, and others to maximize social media coverage of 2016 FoST events
VINAYA TECHNOLOGIES
LONDON
- Managed an integrated team of six as interim Director of Marketing, which resulted in the $100K Indiegogo global campaign goal to be fully funded within 41 hours of launch
*Images courtesy of VINAYA
06
PREZI Experts conference - budapesT
Organized and executed the first annual, two-day conference for Prezi's community of Business Experts, bringing together representatives from 14 countries to Prezi's headquarters in Budapest. These Prezi Experts work with some of the biggest brands in the world: BBC, HBO, Lufthansa, Oracle, Johnson + Johnson, Coca-Cola, Nintendo, and Nestle.
Conference included speeches by Prezi's Founders, collaborative sessions with UX + Design teams, as well as Beta testing new features and feedback sessions that informed future product releases
07
Canvas my Campus international pitch contest
Held annually from 2013 - 2015, college students from all over the world were invited to submit prezi pitches; finalists raised money for their ideas on Tilt.

Winners were brought to the Prezi San Francisco office to present their pitches and receive feedback from a live audience, and a representative from Accel Partners (one of Prezi's investors).
08
Hackathon in Bremen, GERMANY
Led an integrated team of Prezi engineers and a Prezi Ambassador to execute a day-long Hackathon event, resulting in five teams creating functioning potential Prezi integrations.